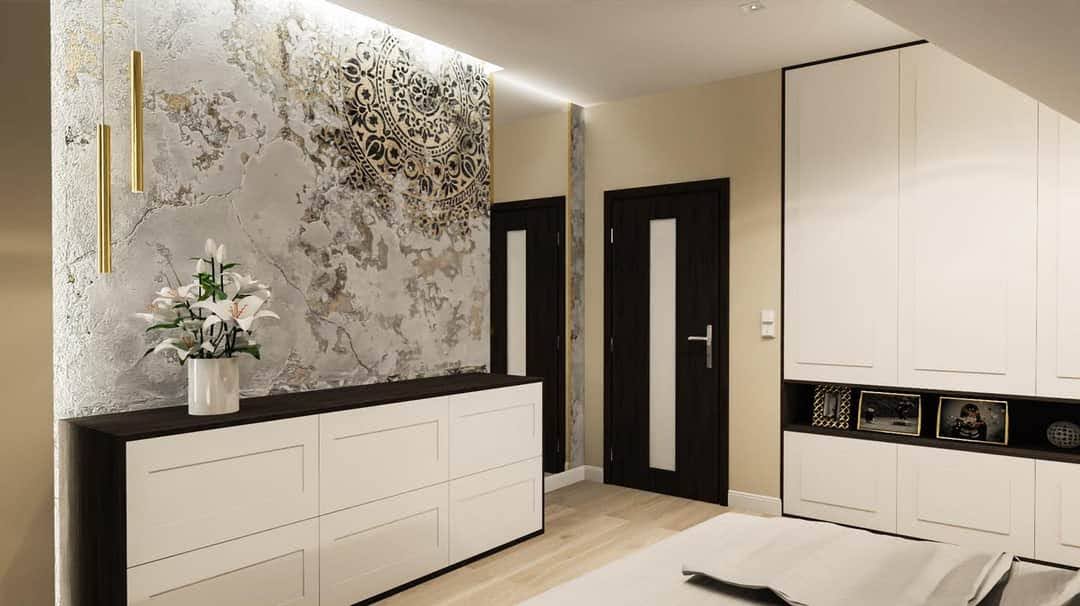 5 Reasons Why You Should Consider Venetian Plaster in Your Home
/

Step aside, aging wallpaper, it's time for a makeover. Venetian plaster is taking over as the new trending craze in interior design- rightfully so.

If you're wondering what the heck Venetian plaster even is, take a look at the article we just published that covers an in-depth look at Venetian Plaster.

Now, put down that paint; it's time to remodel your home the efficient (and aesthetic) way with a nice new coat of Venetian plaster. Keep reading to learn why you should consider using it in your home.

1. Beautifully Matches any Style

It can resemble the look of marble, textured stone, polished stone, distressed material, or iridescent clouds. Venetian plaster can either come in its natural color or be tinted using organic or synthetic coloring agents; whichever you choose, it will look astonishing either way.

Your color and style options are endless since the plaster can be created in a variety of finishes. There is little to no color variation (one tone only) with this type of plaster, which means it will easily match any design option you choose.

2. Gives Your Home a Unique Edge

If you are the type that loves refreshing your home, keeping up with design trends, and trying out new interior decorating methods, then you'll love Venetian plaster. It gives your home that unique edge you can't find with other paints and wallpapers.

Venetian plaster is applied by hand, so it is unique as the craftsman who applied it. The finish gives your space an earthy, contemporary, handcrafted feel that ties together your whole home and just feels different- a good type of different.

3. Extremely Durable and Long-lasting

Since Venetian plaster is composed of limestone, it is an extremely durable and long-lasting material. Our ancient ancestors in Greece and Italy trusted this material to protect their walls, and so it did; limestone has aced the test of time for centuries.

Not only will it last you for decades upon decades, but it is also super easy to repair and maintain. Most minor scuffs or marks can be removed with either a mild cleaning agent or an ultra-fine sandpaper.

4. Easy to Replace

If you ever decide to make the switch from Venetian plaster to some other material, don't sweat it. While Venetian plaster is very durable and strong, it is not impossible to replace. You can either paint or place wallpaper right over the plaster.

A little bit of prep is required, so consult your local painter to double-check what paint NOT to use. If you'd rather remove the plaster completely, it is also possible.

5. Made of Non-toxic Materials

The best part about using Venetian plaster is its non-toxic nature. The plaster is composed of natural, organic, breathable materials that won't harm you, your children, or your pets.

Still not convinced Venetian plaster is right for you? Visit Art Plastering to learn more and see a full list of Venetian plastering services that just might change your mind.